Join Jims Antennas
Be Your Own Boss With Jim's
Strong Brand
Recognised by 94% of Australians
Proven System
Over 5000 Franchisees across 50 Divisions
Ongoing Support
Technical, sales and business support
Unique pay for work guarantee
$2,000.00 per week – (Conditions apply)
Fixed Based Fee
Not a percentage of your turnover
Work When and Where you Want
Online Franchisee Management System
Comprehensive In-House Training
Group Marketing & Purchasing
Australian Call Centre
Over 500,000 inbound leads per year
As a group, Jim's Antennas has more work than we can handle – in fact as many as 30,000 jobs go un-serviced each year. So we are looking to expand – Don't miss out on this great opportunity!
Jim's Antennas is a lifestyle business. You can be your own boss, work your own hours, and with the opportunity to build without limit.
Interest in joining our division has been growing quickly, so if you are wondering about starting a Jim's franchise in your area, get in touch with us to see what's available call us today on 131 546 to find out more. Or simply Register Your Interest here and we'll have one of our franchisors give you a call and arrange to catch up for a chat.
Click here to read about some of our current franchisees' experiences becoming part of the Antennas team and owning a Jim's Antennas Franchise.
By joining Jim's Antennas you will get to start your own business with the backup and security of an established, proven system, a market leader and trusted brand established in June 1999.
And Jim's, for all its size, is still a personal business. Jim's Group is owned 100% by Jim, who works daily in the business. Every Franchisee is given his personal Email and Contact Number and invited to call him any time. Every year, hundreds do.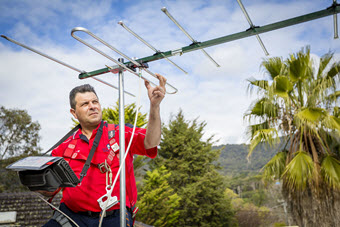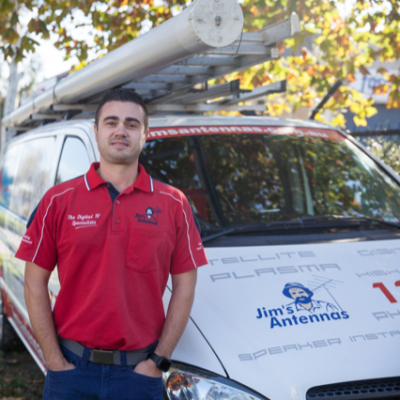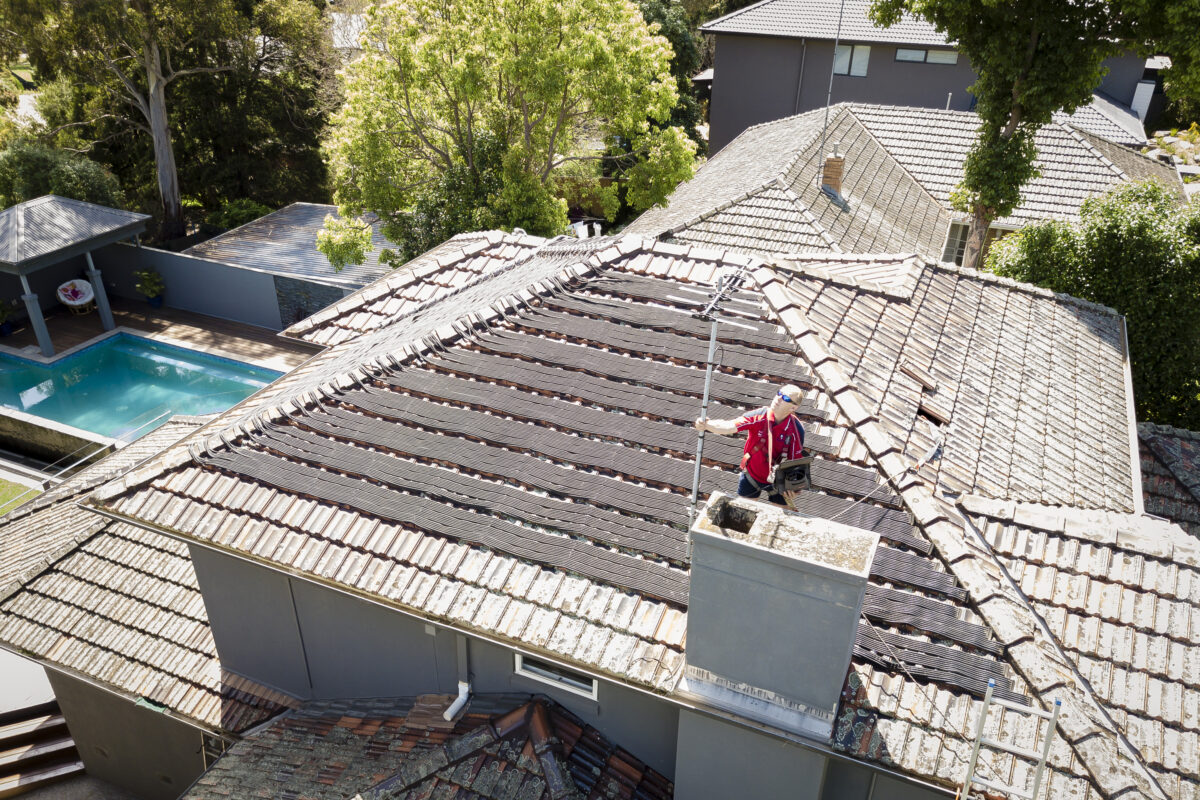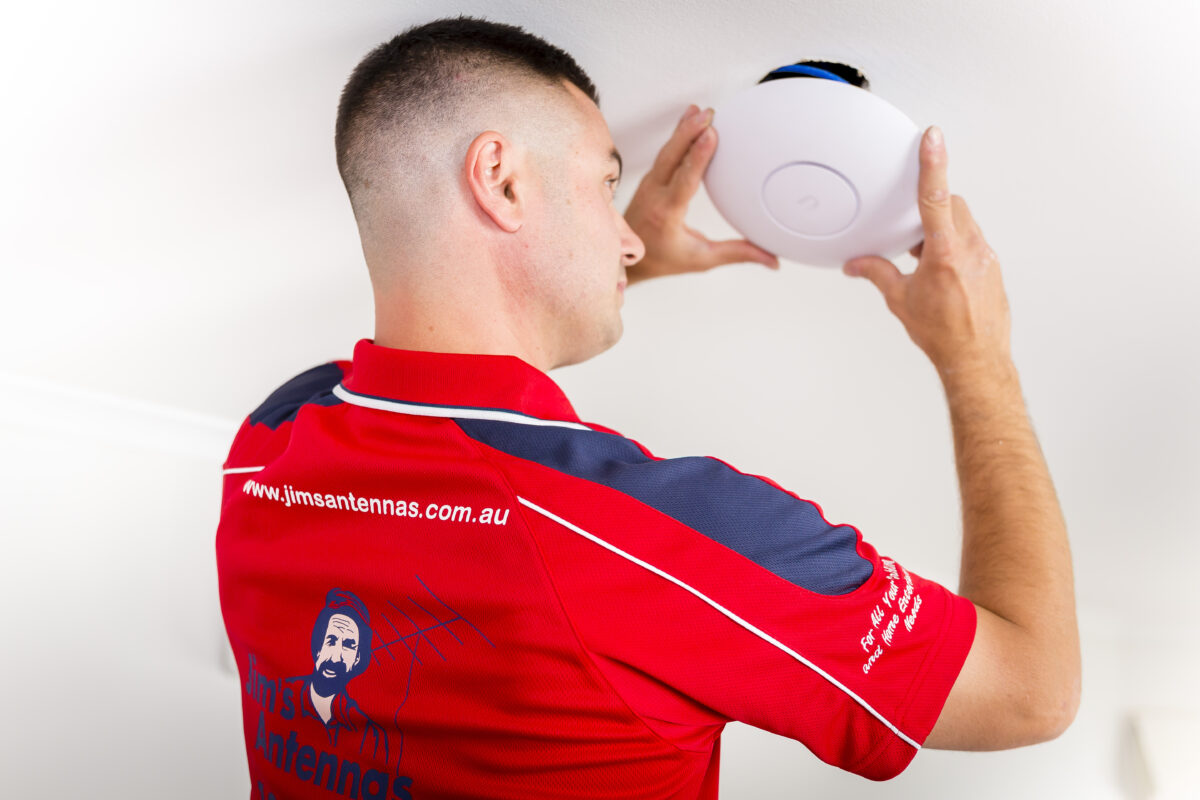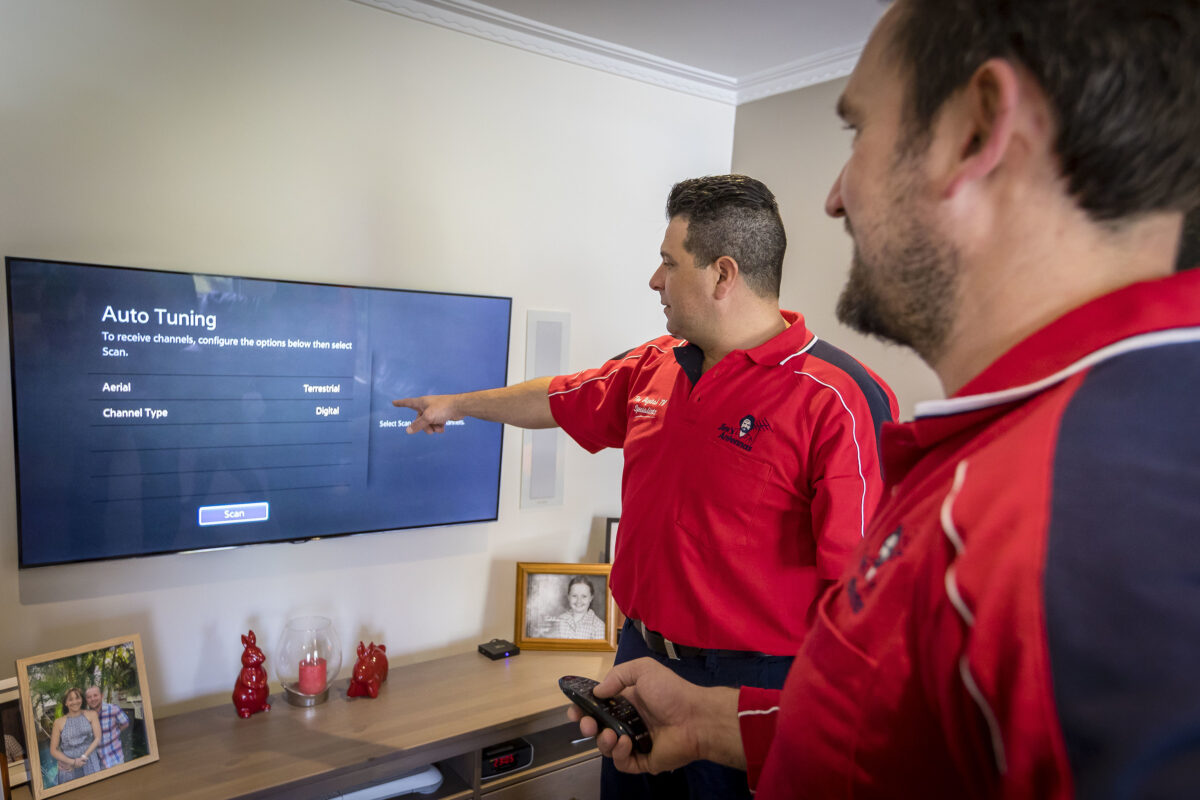 At Jim's Antennas – We Work for You! We treat customers like royalty, as Franchisees you are our customers and get the very best help and support.
There are great benefits to being part of Jim's Antennas: good reputation; proven system; ongoing support; training; options to grow; great network for help; a strong future and much more.
Book a time now to have a confidential, no obligation chat to your closest Franchisors – Call 131 546 or Register your Interest here.