Need an Antenna installed in VIC?
Jim's Antennas VIC are your local aerial experts – one of our experienced and licensed VIC technicians will survey your home or business to provide a customised solution that best suits your property type and budget.
They will then provide you with a free onsite no obligation quote before  replacing, repairing or installing your new TV aerial. Once you have agreed to go ahead, all work completed by the Jim's Antennas team will be covered under both the Jim's 100% Satisfaction Guarantee and Jim's Group warranty. 
For those moving into a new place or replacing an old television, we can also help install and mount your new TV for added convenience. 
To get in touch, don't hesitate to book a free onsite no obligation quote or give us a call on 131 546.
Which Antenna is 'Best' for Your Property?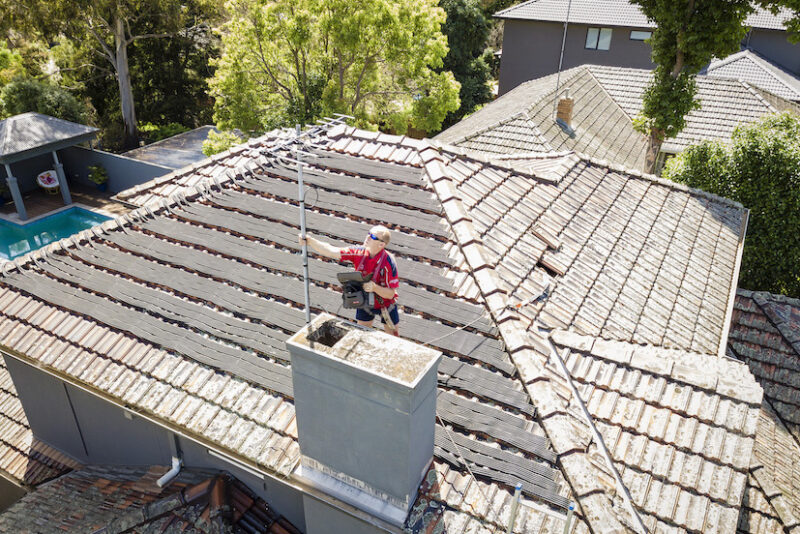 This will depend on several factors such as which broadcast tower you plan to receive your Free-to-air TV signal from, your signal strength and whether there are any obstructions in your area. We have put together a general guide detailing How to Choose the Best Antenna for those wanting to learn more, however, obtaining a professional opinion is always recommended. 
Our expert VIC Jim's Antennas technicians carry a range of industry leading Antenna brands and models to ensure that the antenna they install for you will suit your budget, the local VIC terrain and signal strength. We have also partnered with Matchmaster and Bitek Pty Ltd to provide premium digital TV antennas that come with a manufacturer's lifetime guarantee.
Why Choose Jim's Antennas VIC?
✓ Industry Leaders 
We are Australia's best-rated Antenna installer, having serviced more than 1 million customers nation-wide
✓ Local Experts 
Franchisees are able offer specialised advice and solutions by only working within their local region, and will provide prompt and flexible service schedules
✓ Honest & Upfront 
No obligation, free onsite quotes are always provided so that you are aware of the full cost before our team starts work. A customer for a franchisee is their customer for the life of the franchise, so they have a strong incentive to properly look after each and every one of their customers
✓ Training 
All VIC technicians are appropriately qualified and licensed, undergo First Aid Training, Risk Management & Falls Prevention Protocols and hold an Emergency Procedures Manual
✓ Peace of Mind
All VIC franchisees are fully licensed, hold a current Police Check and Working with Children Check and relevant Insurance Coverage. Our installers will always arrive on time, in full sign-written vehicles and in uniform
✓ Quality Products at Competitive Prices
Jim's Security VIC offers a range of professional grade security products at competitive prices
Commercial Installations 
No job is too big or too small for our VIC team, in addition to domestic installations, Jim's Antennas  VIC are your local experts in large-scale MATV and SMATV commercial installations. We have provided services to a variety of commercial clients ranging from small independent retail stores through to large corporate and multinational businesses.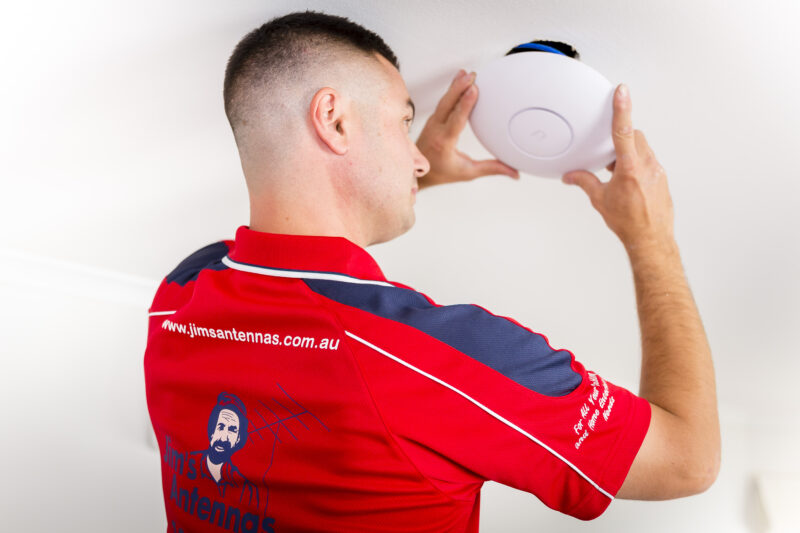 In addition to Antenna Installation, Jim's Antennas VIC Offers the Following Services: 
Whether you are after Antenna Installation, have TV or Wi-Fi Reception issues, or need additional data points around your home, don't hesitate to give us a call today!
Book 7 days (8am to 8pm) by calling 131 546 or book online 24/7.